Creative And Functional Loft System For Small Condo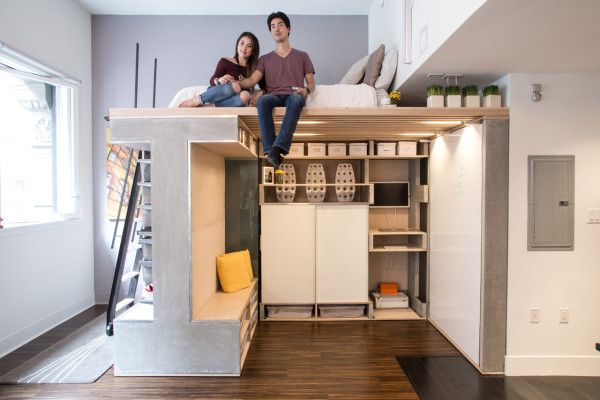 You must think big and creative when you live in small house/apartment, which is what the designer ICOSA design did when it came to this small condo in San Francisco. This five hundred square foot apartment needed extra functional spaces, so they create loft system that packs plenty of of functions into it's compact design.
This compact loft ideas able to transforms into several function based on what's needed, like a small work spaces, a media room, a dining area, in wall bed, and a custom walk-in closet. Keep reading for more informations.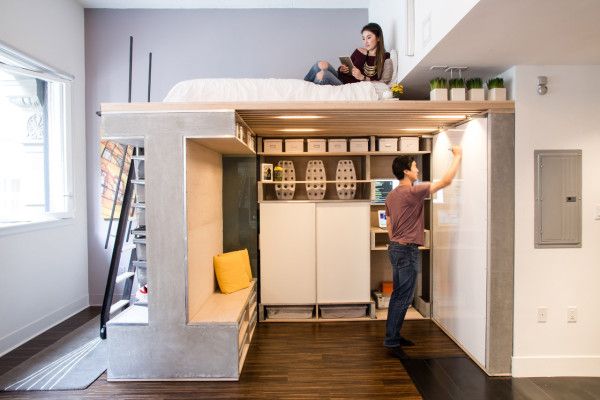 There are a quite large whiteboard when murphy beds hidden on the walls so you can use this area for meeting/presentation.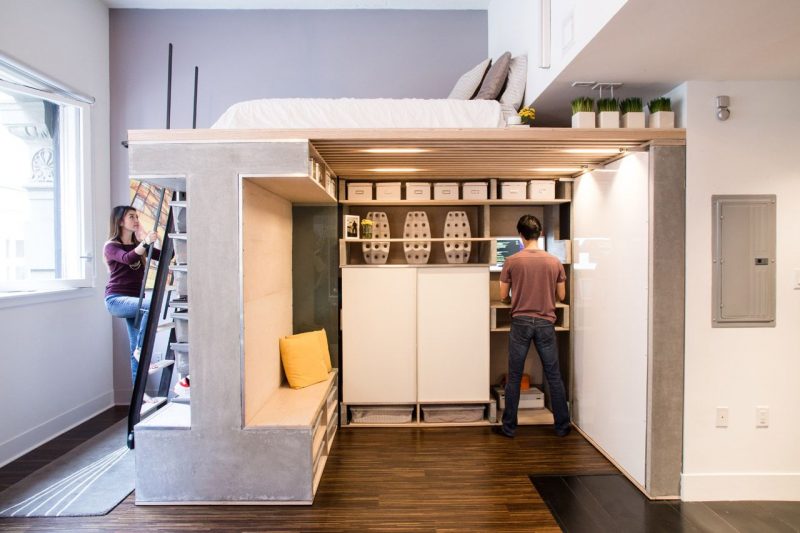 Smart standing workspace arrangement. Sets next to the whiteboard intentionally, It's useful for anyone who often scrape ideas or mind mapping on non electronic medium.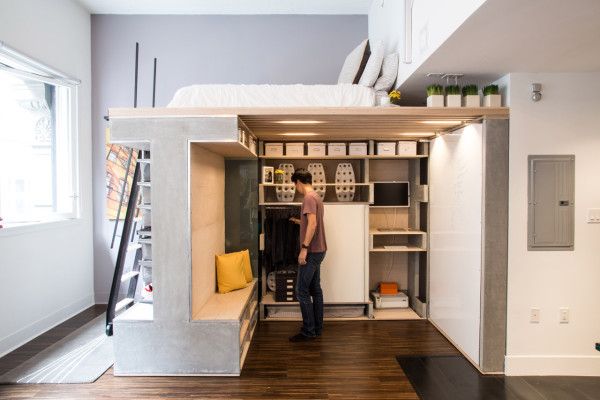 The wardrobe system. Give a detailed look at the whole loft design. You can see a lot of functional storage from floor to roof. This is what we call 'Maximize every inch of spaces".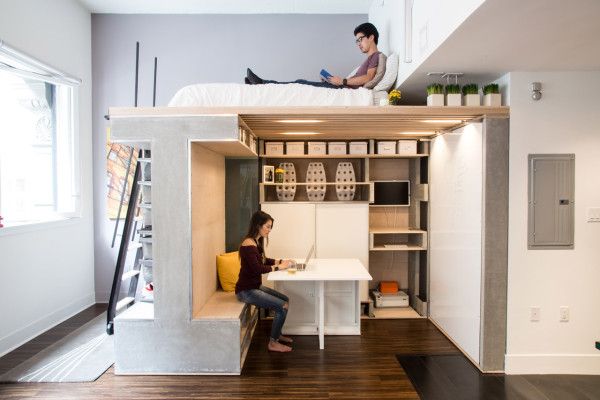 Tired of standing workspace? juts bring down the table. Personally im not satisfied with the bench.  We need some cushion for better comfort.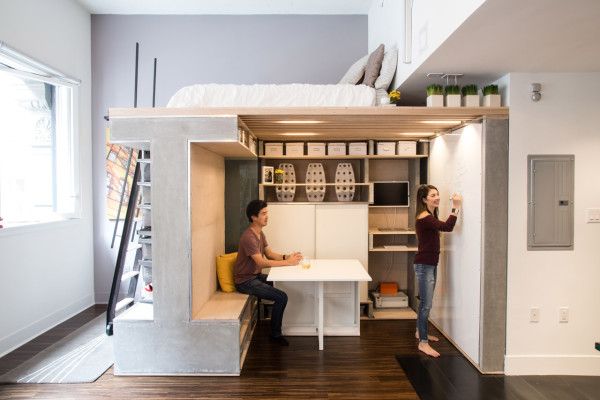 Next feature is the folding table. You can use this table as working spaces or dingin table based on needed. Look at the bench, there are also functional storage under. truly practical loft design.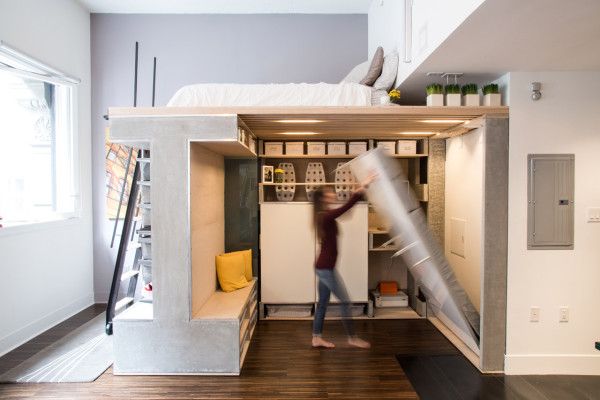 This is murphy bed that i mentioned above. Still on halfways ….. almost there ….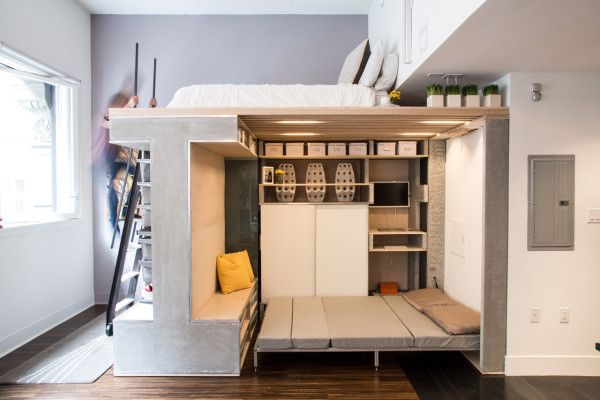 Done! the Complete bed and ready to use. So we got two bed here. 🙂
Recommended Post

:  Inspiring Multipurpose Murphy Bed Design

Recommended Post

:  Murphy Bed+Sofa All In One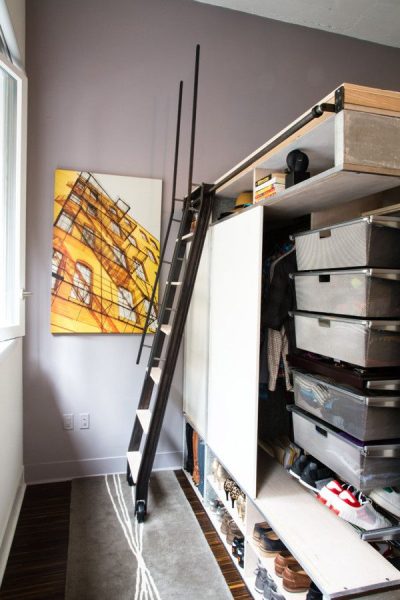 The other side of loft system. This walk in closet comes with extra spaces for better apparel and fashion-things organizing. The slidding door installed to hide the ugly and cramped things. Personally i love the container racking system.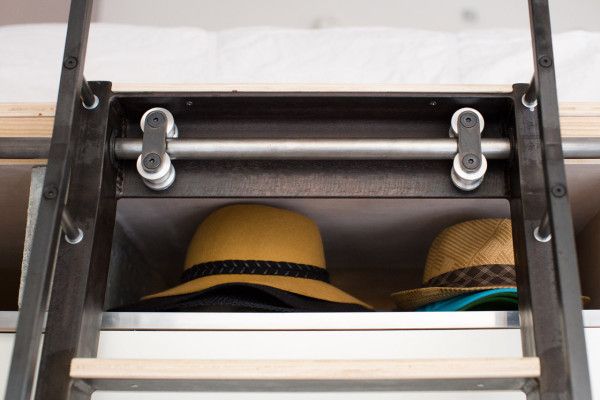 Slidding ladder for flexibility and help you to reach the high shelves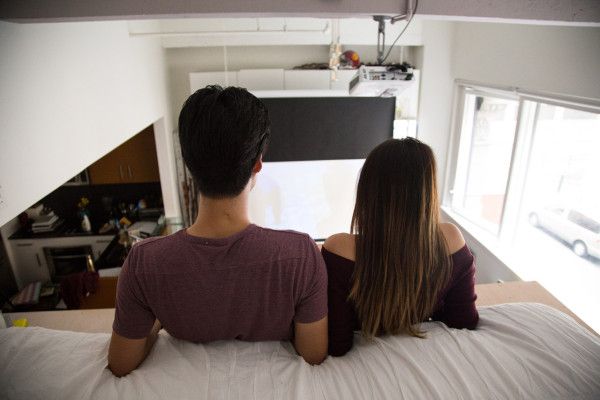 View from the highest part of this small condo. Do you gain some insight from this multipurpose loft design system ?