Refinish, not replace – 6 hacks to spruce up kitchen cabinets
In today's world, less is always more. When it comes to designing their kitchens, homeowners want a mix of functionality and warmth. It is one of those few areas in the house where cabinets and other storage options take center stage while planning.
Depending on their overall aesthetic choices, budget, and storage needs, people can choose from a wide range of cabinet designs and materials. 
However, with time, every cabinetry fades. The ones in a kitchen are likely to feel the brunt of time faster, courtesy of all the smoke, oil, repeated opening, and closing, etc. But, replacing the cabinetry is not only expensive but also quite time-consuming.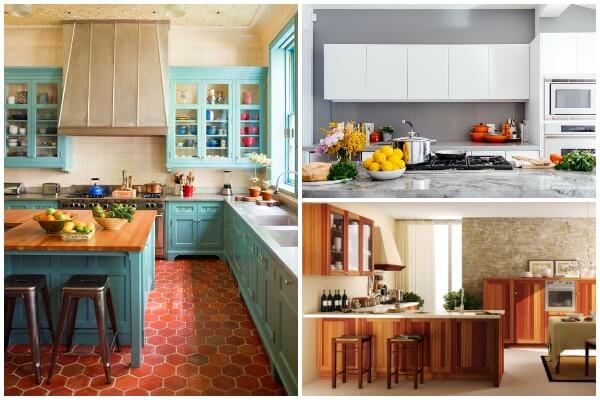 So, should you ignore the star of your kitchen? Absolutely not. Refurbishing or repainting them is the best way to give new life to your kitchen décor without burning a hole in your pockets.
If replacing the kitchen cabinets is not your choice (for whatever reasons), consider giving them a professional repainting job. Kitchen Cabinet finishing (or refinishing) not only gives you a more pocket-friendly workaround for frail cabinets, but it also has other benefits.
It saves a lot of slowly decomposing wastes from replacing cabinets from piling up in a landfill.

It is the less wasteful approach of the two, ensuring you use your cabinet structure for longer.
So, if you are convinced that refurbishing your kitchen cabinets is the way to go, here are 6 things you should keep in mind for a hassle-free kitchen makeover. Happy reading!
6 hacks for that perfect kitchen cabinet revamp
If you are planning to do a DIY for kitchen cabinets, it's best to understand the sheer amount of work before you even start. On average, it takes a professional team to complete the task in around four to six weeks. And this is when they have years to experience doing it. 
So, for a DIY, add 2 more weeks, and in about two months, you should be able to give your kitchen the look of your dreams.
So, take out your toolkit and call for UberEATS (did you think you would be able to use the kitchen?) because here are the 6 hacks to help you ace the refurbishing job.
Prep up well
Cover the kitchen floor and the countertops with builder's paper or simple canvas. Secure everything carefully. Remove all the knobs, handles, drawers and label them. Cover the insides of the drawers and shelves to protect them from dust and accidental chip-offs. Do not forget to seal all fixed appliances.
Not doing these pre-work preps is one of the biggest mistakes any inexperienced person can make. So, spend time prepping up so that you save time by not re-working.
Remove even the last stain of grease
If you do not want to exhaust cans and cans of paint without any result, make sure you degrease the cabinets carefully – till the last drop of oil or grease. Start by scraping off any food bits and then scrub the panels with soap and water.
For tougher stains, use special degreasers that emulsify oils and remove them. Once your hands feel like Jell-O, you know you've got this step right. Let everything dry completely before moving on to the next steps.
Also Read: 6 Kitchen And Pantry Organization Ideas
Prime right 
Just as a good make-up artist can't do without a primer, professional cabinet painters vouch for their primers. Priming the cabinets with the correct primer is an essential step in ensuring flawless results.
Without a primer coat (or if you don't have the correct primer), there are high chances that your paint will chip off the cabinets or bleed, leaving ugly stains.
So, research and invest in a good primer that adheres well, is easy to apply, is less smelly (you don't want your family members running away because of primer fumes), and blocks paint bleeding.
Choose the right paint 
No matter how much you love that cerulean blue wall paint jar, it is not meant for painting cabinets. If you use generic paints to paint your kitchen cabinets, they will peel off easily and not withstand regular cleaning.
So, invest in enamel-based paints specially made for this job. It will save you a lot of money and effort while looking good for longer. Consult professionals if you are confused about what paints to buy. 
Also Read: How to Give your cabinet a second life
Sand before applying a new coat 
Sanding the cabinet surface is the key to a flawless application. If you want to achieve a professional rich look, apply multiple coats of paint and make sure you sand down after each layer has completely dried off. Sanding ensures that there are no surface anomalies and the next layer is smooth.
When shopping for supplies, make sure you have enough sandpaper or, better still, invest in one of those electric sanding devices. 
Don't forget the topcoat 
Even if you did everything else right – degreased properly, used the correct paint, and sanded the cabinets well, if you miss out on this last step – the topcoat, your final look won't be as professional as you hoped.
Apply a good quality topcoat (multiple layers of it, actually) once your paint has dried off completely. The topcoat is like a protective layer that keeps the paint vibrant for longer durations and adds extra shine. 
Make sure you use premium nylon brushes to apply the top coat and apply generously to give a smooth and even coverage. 
Also Read: How to Choose the Best Countertops For Your Kitchen Remodel
Summing up
Home is where the heart is. But where is the heart? If you ask your grandparents, it's always in the kitchen!
Be it the rustic blue cabinets in Monica Gellers's kitchen or the humble (and labeled) shelves in Sheldon Cooper's kitchen, the way a kitchen looks speaks a lot about the people living in that house.
So, give your old kitchen cabinets a new look by repainting them. It is so much better than getting them replaced. Here's hoping these tips will help you do a fantastic job of sprucing up your kitchen cabinets.