As the holiday season approaches, you will probably have home- decor on top of your mind. It makes sense to prepare a checklist of decor ideas well before the festivities begin. This way, you will have more mental space and time for handling other aspects such as party planning and gift shopping. Like last Christmas, the budget may still be a concern for most homeowners this year because things are far from usual yet. Making your living space look chic without spending a fortune sounds daunting, but it is actually doable.  Here are some ideas worth trying this season.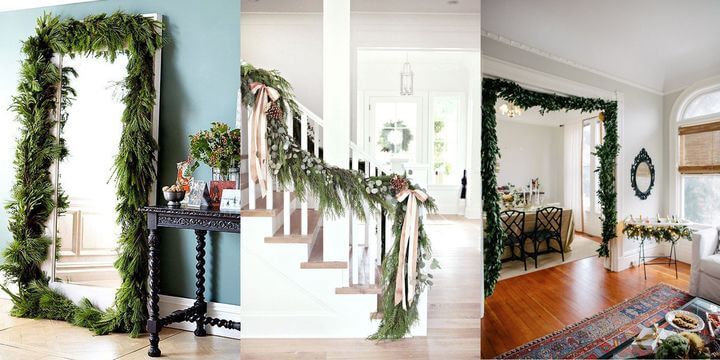 DIY a fresh coat of paint
A fresh coat of paint for your home can do wonders this Christmas. You may want it even more if you haven't done it since the pandemic began. You can save up a lot by picking a DIY project this season. Look around for trending festive hues for the year and get your hands dirty to dress your walls. For those looking for a less messy DIY project, it is a good idea to try a wallpaper refresh.
Also Read: DIY Wall Art Ideas
Repurpose old decorations
If you have old holiday decorations packed somewhere in your storeroom, now is the time to repurpose them. Unbox them and think about what you can do to give them a new look. You can paint the Christmas tree ornaments or embellish them with beads. Reuse old garlands to deck up the fireplace instead of the tree this year. You only need to be creative to make the best of what you already have.
Also Read: 11 Space-Saving DIY Pallet Bar Ideas
Personalize your space
Personalization makes your place flaunt-worthy with minimal spending and effort. It is sure to bring an element of interest into your festive decor. Creating a gallery wall with family pictures is a great way of personalizing your home. You can order Custom Wood Signs for the front door and interiors. Think of holiday-special wood signs like a festive countdown or Christmas tree to play with the seasonal vibe. Make sure that your home replicates your personality, and you will have impressive decor within budget.
Add holiday throw pillows and rugs
Adding holiday throw pillows and rugs around your home is another chic yet affordable decor idea you can try. Invest in festive hues like red, white, and green, and you can brighten up the sofa and floor effortlessly. Throw pillows and rugs also bring a cozy feel to your living space as they add warmth and comfort. Not to mention, you have decor elements that last long.
Also Read: Make your home fresh and festive for this holiday season
Bring in some greenery
The most inexpensive way to spruce up your home for holidays is by bringing in some greenery. Think beyond the Christmas tree and buy some indoor plants this season. Look for ones that refresh the indoor air because they make the home beautiful and healthy. Placing potted plants around the house also brings positive and happy vibes. The best part is that you can have them around throughout the year. 
Holiday decor need not burn a hole in your wallet, and you do not have to settle for anything just to save money. Try these ideas to create a chic-looking living space without worrying about the budget.